Subject Area: Spare Parts Management Collaboration
---
Collaboration Vs Cooperation
---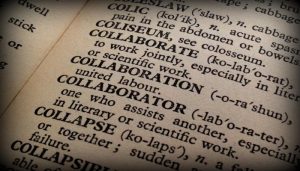 Over the past few years there has been a growing awareness that effective and efficient spare parts management requires the input of people from a number of different departments.
Engineering spare parts inventories are influenced by engineering, maintenance, planners, stores/warehouse, finance, purchasing, operations, and suppliers. It is important that any project, training or program aimed at spare parts management engages with representatives from these groups.
Effective results require spare parts management collaboration.
But what does that really mean in practice?

---
For access to this post, and all of our content, join using the button below.
If you are already registered then you need to log-in.
---
---
For information on our Pro Level membership please visit our Pro Level page.
---



Posted by: Phillip Slater