Subject Area: Spare Parts Management Relationships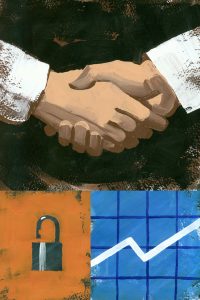 Why is it that almost all training and literature relating to spare parts management focuses on the technical and supply chain issues?
You know the sort of thing: calculating stock levels, optimization, data management, dealing with excess and obsolete stocks, planning and scheduling effects.
All important stuff but what this content misses is the impact of relationships.
In my experience, the interaction (or lack of interaction) between the people involved in spare parts inventory management has a major influence on the outcomes that companies experience.
So, perhaps a better way to improve a company's spare parts management outcomes is to work on deepening the relationships between the people who are engaged in the process.


---
Spare Parts Management is a Team Sport
---

An expression I use a lot is that spare parts management is a 'team sport'.
That is, effective management of spare parts requires the input from a range of company team members. Think, storeroom personnel, maintenance, procurement, planning, engineering, supply chain, and finance.
One of the defining characteristics of companies that have poor spare parts management results is that these team members are functionally in disagreement about what to do and how to do it.
To use a sporting cliché: a champion team will beat a team of champions.

---
Silo Management is a Real Thing
---

Some years ago, talk about silos in management structures was widespread. I even discussed it in my book Spare Parts Inventory Management. [LINK]
Since then, I hear less discussion about silos. Everyone got really excited about BI and now AI and so the idea of silos appears to be put in the 'fad' basket.
But guess what – silos are a real thing!
They are also necessary – from an organizational management perspective.
The problem is that they often operate independently, with little incentive to coordinate activities in a way that improves your overall results.
The key to making this work is to build and improve relationships. That is how people form the trust required for cooperation to work together for the same goal.

---
Think Beyond Your Own Business Boundaries
---

Spare parts inventory management is not just about having the right parts in stock. It is also about building relationships with suppliers and other stakeholders. These relationships are critical to ensuring that the right parts are available when they are needed.
For example, a supplier who has a good relationship with a customer is more likely to prioritize their orders and provide them with the parts they need quickly. Similarly, a customer who has a good relationship with a supplier is more likely to receive favorable pricing and terms.

---
The Benefits of Strong Relationships
---

Strong relationships in spare parts inventory management can provide a range of benefits, here are just six:
Consistency of process
Collaboration in decision-making
Coordination in planning
Improved communication when problems arise
Better pricing and terms from suppliers
Preferential treatment from suppliers
---
Building Stronger Relationships is Not An Option
---

In conclusion, building stronger spare parts management relationships in is not an option, it is a requirement for achieving a high level of performance and outcomes.
To build those relationships, all sides need to be willing to communicate openly, to trust each other, to collaborate, and to be consistent in their actions.
This starts with ensuring that they are all 'working from the same page' when it comes to what and how to manage spare parts within your organization.
By doing this, you and the team can ensure that the right parts are available when they are needed, minimizing both downtime and costs.
Citations:
This article was written with the assistance of Perplexity AI at https://www.perplexity.ai/search/7b4b6f05-c172-4e83-90e7-af2f00ebd843
---
---
100% online
Study at a pace and place that suits you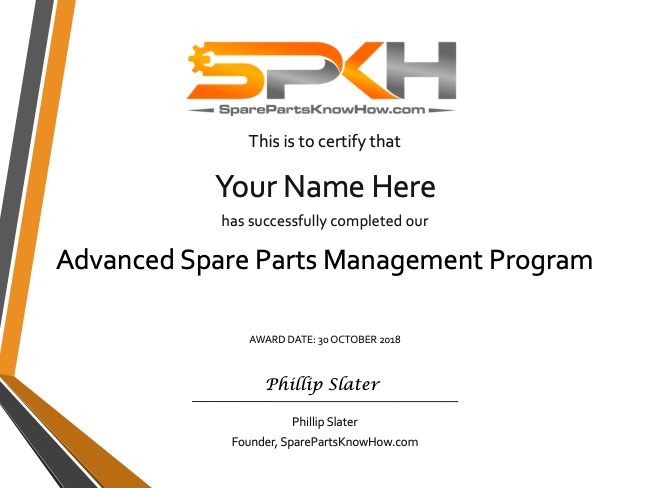 The Advanced Spare Parts Management Course covers all the issues faced during the spare parts inventory management lifecycle.
Completing this course equips you with the know-how and skills to effectively manage all aspects of spare parts inventory.
The course specifically focusses on MRO and spare parts that are held in support of equipment operations and maintenance.


---
---


Posted by Phillip Slater