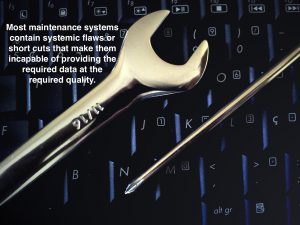 There is one great tension that comes from the different perspectives that people have on spare parts management benefits: people either focus on the potential working capital savings from reducing inventory or they focus on the perceived availability benefits of holding more inventory.
However, by focussing on these important but simplistic spare parts management benefits people often miss other benefits that come from improved spare parts inventory management.
Here are 5, little thought of, ways that improved spare parts management benefits maintenance and operations in asset-intensive companies:


---
For access to this post, and all of our content, join using the button below.
If you are already registered then you need to log-in.
---
---
For information on our Pro Level membership please visit our Pro Level page.
---



Posted by: Phillip Slater