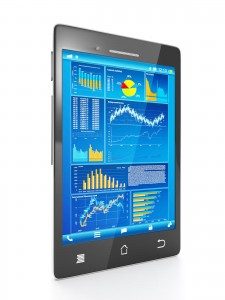 Often, I am asked about spare parts inventory management metrics.
This is not surprising as we all know that, in the words of William Thomson (Lord Kelvin), 'what gets measured gets managed'.
Here is a quote, reportedly from a lecture by Lord Kelvin on 'Electrical Units of Measurement', delivered in May 1883:
I often say that when you can measure what you are speaking about, and express it in numbers, you know something about it; but when you cannot express it in numbers, your knowledge is of a meagre and unsatisfactory kind; it may be the beginning of knowledge, but you have scarcely, in your thoughts, advanced to the stage of science, whatever the matter may be.
Companies that operate without appropriate spare parts inventory management metrics are clearly operating with 'knowledge of a meagre and unsatisfactory kind' but is the use of metrics enough to ensure that you know more than just 'something' about your inventory?
Probably not. Identifying the appropriate spare parts inventory metrics is actually quite straightforward, however, the real issue is identifying the acceptable level of performance.

Acceptable Targets for Spare Parts Inventory Metrics
A major trap for spare parts inventory managers is when current practice is accepted as the norm. This occurs when there is no specific target and/or when the reported values do not precipitate any specific corrective action. I think of this as a 'legacy' approach to spare parts management. Essentially, companies are saying: what we did in the past is OK for the future.
What this misses is the opportunity to improve.


For Full Access All of Our ContentClick Here to Review the Options


What about benchmarking?
Surely this is a way to develop acceptable targets for spare parts inventory metrics. This is true if the benchmark or hurdle is set in a way that is both consistent and that takes your situation into account.
For example, I am often asked about stock turn. Stock turn is a valuable metric, however in my experience different companies measure this in different ways. If this is not taken into account, then the use of stock turn as a metric is far less valuable. In fact, it is then actually worthless.
In developing acceptable targets for spare parts inventory metrics, you must ensure that the calculation of the metric is consistent. This point, while obvious, is often missed because people take the description (e.g. stock turn) at face value.

The Herd Behaviour of Spare Parts Inventory Metrics
Another problem with developing appropriate metrics is what I will call herd behaviour. Herd behaviour is where a company uses an unvalidated comparison to determine its metrics and the targets for those metrics. Essentially, they say, if they (another company) are at X then we should be also. This also sets an expectation that it is OK to perform at that level.
This herd behaviour can be very limiting in terms of achieving better results (don't even think about best in class) and can lead to a false sense of satisfaction or security. This, in turn, costs companies millions of dollars in unnecessary inventory spend (depending of course on how much inventory they hold).

Spare parts inventory management is about much more than just processing transactions. It is also about decision-making on whether to stock, reorder points, reorder quantities, and the execution of management processes. The effectiveness of all of these can be measured and must be measured using appropriate metrics and targets if you are to avoid operating with 'knowledge [that] is of a meagre and unsatisfactory kind'.


Members at SparePartsKnowHow.com can access further resources relating to this issue including videos, white papers and articles on determining and setting metrics plus a policy template documenting the requirements for metrics and reporting. These are available in the resource library on the 'Spare Parts Management System' page.
Source: https://athinkingperson.com/2012/12/02/who-said-what-gets-measured-gets-managed/