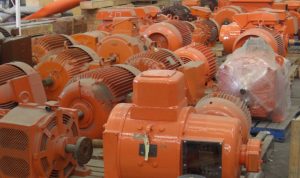 Maintenance and reliability engineers will happily (well, not happily) undertake a review of spare parts that are not classified as critical, yet they will shy away from reviewing items that are classified as critical spare parts.
Why?
Why should you choose to avoid reviewing spare parts that are classified as critical?


---
For complimentary access to this article and our entire blog archive, register using the button below. We will also keep you up-to-date on new content and courses.
If you are already registered then you need to log-in.
---
---
You can learn more about classifying critical spare parts by joining our Pro Level Spare Parts Management Program.
For more information please visit our Pro Level page.
---



Author: Phillip Slater