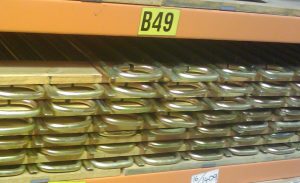 The SAP Safety Stock Definition and Your ERP
What would you say if you found out that your company software systematically encouraged you to overstock your spare parts inventory?
Crazy idea right?
After all isn't the software supposed to help you to get it right?
Well, this is the exact situation that I believe occurs with some installations of SAP because of the definition of safety stock.
Here's how it works.
---
For access to this post, and all of our content, join using the button below.
If you are already registered then you need to log-in.
---
---
For information on our Pro Level membership please visit our Pro Level page.
---



Posted by: Phillip Slater