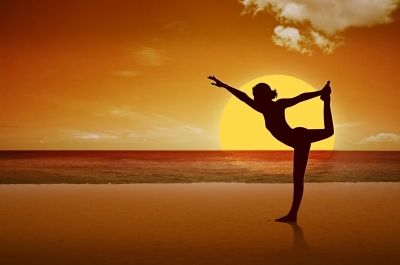 SparePartsKnowHow.com has undergone its most revolutionary innovation since its inception.
Now your access to online training is more flexible than ever!




The SparePartsKnowHow.com online training service was already the most comprehensive online resource dedicated to spare parts inventory management but we have now gone even further to offer more courses, more choices, and more know-how.

---
Here's What's New
---
1. New Pathways for OEM and Service Spares
Recognizing that 'user-owned' spare parts and OEM and Service Spares occupy different places in the supply chain, and so require different perspectives and skills sets, we have now created a pathway for addressing each.
So, if you are managing spare parts that your company owns and uses in-house, there is a learning pathway specific to you and your issues. If you manage OEM spares and service spares, we have you covered as well.

2. New Flexibility and Training Choices
Previously, you had just one choice of membership. Now you have complete control and flexibility over how you access our content. You can sign up for one of 8 short training modules, join an individual certificate course, or join our full access and support package. The choice is yours.

3. New, Expanded, Content
You can now access greater depth and breadth of information with new videos, articles, and white papers in our course content.
These cover topics as diverse as Key Performance Indicators, ROP Exercises, Stocking Scenario Analysis, Developing Spare Parts Management Systems, Integrating Spare Parts and Maintenance Management and Spare Parts Obsolescence.

4. New Courses to Suit All Levels
Based on 34 individual lessons, we have remodelled our course structure so that you can better target the training for specific team members. This approach is very flexible: you can complete a single module or complete a whole certificate course. You can even make up your own course by mixing and matching from the individual course modules.
For example, we have a new 'Basics' course for those involved in day-to-day operational management, and an 'Advanced' course for those engaged in higher-level tactical decision-making.
You can start with the 'Basics' and then later upgrade to 'Advanced'. We have a course focussing on Storeroom Management and one focussing on Slow and Obsolete Spare Parts Management. Plus, many more.
You can even now undertake a single module. Interested in Best Practice? We have a module for that. Stock Level Decision-Making? We've got you covered.

5. New Quizzes and Assessments
Our new course structure means that we can now provide certificates for successful completion of all of our courses, including individual modules.
There is nothing like a certificate to validate your studies and know-how! To qualify you need to successfully complete the quizzes associated with each module for that program/course.
For our advanced and short courses, we provide a certificate recognizing successful course completion. For individual modules we provide a certificate of achievement.

6. New Gap Analyses
We continue to provide our Operational Gap analysis that provides for your own operational self-assessment relating to spare parts inventory management.
However, in association with Comprara, we will now be offering new Skills Gap analysis tools. These tools provide an evaluation of your know-how in areas such as Supply Chain and Procurement.
This is a great way to determine if your team really does have the skills you require and if your spare parts inventory management systems really are what you need.

7. New General Advisory Support
For those who take up our Full Access and Support option we now provide a new 'general advisory support' service. This is your direct line for advice on any aspect of spare parts inventory management.

---
Here's What's Not New
---
• Our dedication to providing the highest quality, most practical, online spare parts inventory management training.
• Your opportunity to study wherever you have access to the Internet.
• Online training course support – we still provide online course-related coaching support for all modules, courses and programs.
• If you were enrolled before this update you still get access to all of our legacy courses – plus you get all the new stuff as well!

For more information please visit our Welcome page
---
What if You Are Already a Member?
---
If you have a current membership at SparePartsKnowHow.com we will automatically make ALL of the new features available while you continue your membership.