It is not widely recognized that MRO and spare parts inventory is fundamentally different to other inventory types.  As a result, companies continue to apply standard inventory management techniques to their spare parts inventory and end up with significant over-stocking of parts that don't move and costly stockouts for those that do. 
In short, this approach costs them big bucks through both excessive and unnecessary inventory spend or extended downtime, or both.


Beware the Trap of Generic Spare Parts Inventory Management Solutions
Companies that do recognize this difference and modify their inventory management accordingly actually achieve the multiple benefits of increased availability, reduced inventory holdings and lasting results.  This is because once you recognize the trap of applying generic solutions to a specialist problem, you stop wasting time and money on generic solutions.
The first step is to understand why treating spare parts as 'just another inventory' costs you big bucks.

Free Online Mini-Course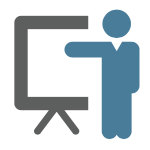 To help you understand the issues we have created a free online mini-course. This course, An Introduction to Spare Parts Inventory Management, provides an introduction to the concepts and critical thinking required to identify, analyse and solve spare parts inventory management problems.