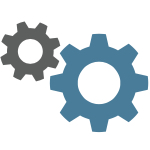 This page displays our training courses for companies with user-owned spare parts. These companies own and keep a supply of spare parts in their own storerooms/warehouses and manage those spare parts to support the maintenance and operations of their own assets and equipment. This is often referred to as indirect inventory.
Based on a central library of 34 individual lessons, which form 8 unique training modules and a range of courses, our content covers all aspects of spare parts management, throughout the entire spare parts management life-cycle.
This 'module' approach provides you with the flexibility to study just one module, or to study a pre-configured 'task focussed course', or do a complete certificate program.

Scroll down for summaries and links to all of our courses

This comparison chart shows which modules are included in each course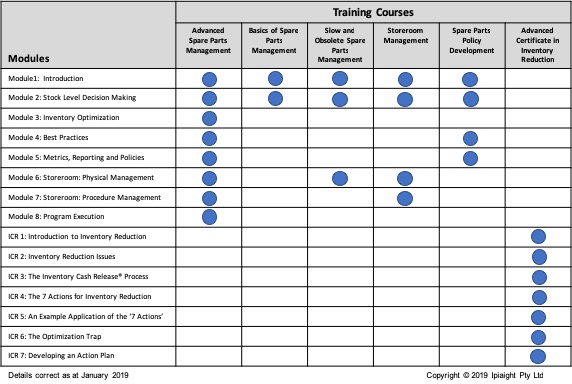 ---
Spare Parts Inventory Management Courses, Training, and Support
---
Full Access and Spare Parts Management Advisory Support Package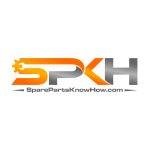 The Full Access and Spare Parts Management Advisory Support Package is for those people who are managing spare parts inventories and want more than just training.
The Full Access and Spare Parts Management Advisory Support Package provides access to all training courses and resources at SparePartsKnowHow.com. PLUS this package provides access to additional services to help address your pressing spare parts management issues.
Read more >>>

Advanced Spare Parts Management Program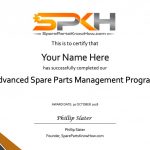 Our advanced program equips you with the know-how to be a better manager or supervisor of spare parts inventory.
This program covers all of the issues faced during the spare parts inventory life-cycle and will ensure that you develop the skills, know-how, policies, and systems to minimize your spare parts investment while maximizing your spare parts availability.
Read more >>>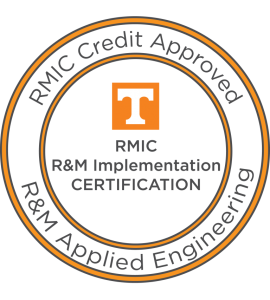 This course is endorsed by the Reliability and Maintainability Center
at the University of Tennessee, Knoxville.
Course completion can provide
credit towards their Reliability and Maintainability Implementation Certificate
.
Basics of Spare Parts Management
This course covers the basic requirements for people learning about spare parts inventory management.
The course includes two modules, Introduction to Inventory Management and Stock Level Decision Making.
Read more >>>

---
Task Focused Courses
---
Slow and Obsolete Spare Parts Management
This short course on slow and obsolete spare parts (SLOBS) management is will show you how to manage, dispose of, and prevent the creation of obsolete spare parts.This course takes you through the issues relating to managing obsolete spare parts and then supports this by showing you how to determine the right level of inventory to hold (an important issue for preventing obsolescence). Read more >>>

Storeroom Management
This course is for people whose main focus is storeroom management. The first two modules provide you with a general understanding of spare parts inventory management and teaches you how to determine the most appropriate stock holding level. The next two modules then focus on both the physical and procedural aspects of storeroom management. Read more >>>

Spare Parts Policy Development
This course teaches you how-to develop spare parts inventory management policies that will ensure correct management and control your inventory decision making. Using this know-how you can apply the policy templates at SparePartsKnowHow.com to develop your own specific spare parts inventory management policies. Read more >>>

Advanced Certificate in Inventory Reduction
This course teaches you the Inventory Cash Release® (ICR®) Process, a step-by-step approach for spare parts inventory optimization that is proven to deliver results superior to other optimization methods. Read more >>>

---
Individual Training Modules
---

Module 1: Introduction to Inventory Management
Module 2: Stock Level Decision Making
Module 3: Inventory Optimization
Module 4: Best Practices
Module 5: Metrics, Reporting and Policies
Module 6: The Storeroom: Introduction and Physical Management
Module 7: The Storeroom: Procedural Management
Module 8: Program Execution

Visit the Individual Training Modules page to read more >>>