Course updates, industry news, webinars and more…
Despite the development of the Internet, access to reliable and timely information on spare parts inventory management has actually become more difficult. Yes, there is more information than ever BUT knowing what to trust and staying up to date is actually harder than ever.
By registering for our newsletter you will join more than 16,000 spare parts management professionals, from more than 120 countries, who have trusted, and taken advantage of, the complimentary resources and spare parts inventory management news at SparePartsKnowHow.com.
With our FREE (usually monthly) newsletter you will:
Join the largest and fastest growing network of spare parts management professionals
Hear from the ranks of the world's leading thinkers and do-ers in spare parts inventory management
Receive regular updates and news on our courses and content
Stay up to date with spare parts inventory management news on products and services
Receive advanced notice of special reports
Benefit from invitations to webinars and online events
Join today and we will include our Spare Parts Acronym Explainer – our gift to you!

---
There is material here that you won't find anywhere else.
If you are involved in spare parts and materials for operations and maintenance you would be mad not to take advantage of this resource.
Adrian Hanrahan
Spare Parts Management Specialist in Oil & Gas
Read the full testimonial here
---
We also provide a community forum on LinkedIn.
Use this link to
join the SparePartsKnowHow.com Community Forum
.
(Please note that forum membership is limited by the forum rules.)
---
To take advantage of all of our resources join as a full member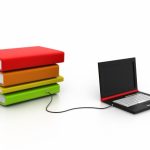 Undertake our online training courses
Access our entire resource library
Receive online coaching support
Utilize our best practice framework

For Full Access All of Our ContentClick Here to Review the Options