Direct Access to Exclusive Spare Parts Management Information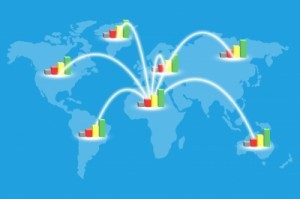 Join more than 16,000 spare parts management professionals, from more than 120 countries, who are part of the SparePartsKnowHow.com community.
Our community members receive access to exclusive, specialist, spare parts inventory management articles that help them stay ahead of the pack.
By registering for a FREE community membership you will:
Join the largest and fastest growing network of spare parts management professionals
Join the ranks of the world's leading thinkers and do-ers in spare parts inventory management
Boost your professional standing
Progress your journey to be a leader, not a follower

Community membership benefits include these special privileges:
Practical and thought-provoking articles delivered directly to your inbox every month
Advanced notice of special reports and updates
Invitations to webinars and online events
Up-to-date information on our resources, training courses, and certificates
---
There is material here that you won't find anywhere else.
If you are involved in spare parts and materials for operations and maintenance you would be mad not to take advantage of this resource.
Adrian Hanrahan
Spare Parts Management Specialist in Oil & Gas
Read the full testimonial here
---
Enter your details below to join our community and receive direct access to spare parts inventory management articles
Please note that we use a double opt-in process which means that once you complete your details below we will send you a confirmation email. (It's for your own protection!)


We also provide a community forum on LinkedIn. Use this link to join the SparePartsKnowHow.com Community Forum.
(Please note that forum membership is limited by the forum rules.)

---
To take advantage of all of our resources join as a full member
Undertake our online training courses
Access our entire resource library
Receive online coaching support
Utilize our best practice framework