New articles and videos, course updates, industry news, webinars and more…
If you subscribe for our FREE newsletter you will join more than 16,000 spare parts management professionals, from more than 120 countries, who trust, and take advantage of, the complimentary resources and spare parts inventory management news at SparePartsKnowHow.com.
Subscribing gives you the benefits of:
Direct access to our latest, online, public content.
Invitations to hear from the ranks of the world's leading thinkers and do-ers in spare parts inventory management when we hold webinars and online events.
Regular updates and news on our courses and content.
The latest spare parts industry news.
Joining the largest and fastest growing international network of spare parts management professionals.

Our promise to you:
We will not overwhelm you with content.
We will not share your information without your permission – ever.
We will always remain relevant – you can call us out if we aren't.
Our newsletter will always be free (you can thank our sponsors and supporters).

Join today and we will include our Spare Parts Acronym Explainer – our gift to you!
When you subscribe the explainer will come with the welcome email.

---
There is material here that you won't find anywhere else.
If you are involved in spare parts and materials for operations and maintenance you would be mad not to take advantage of this resource.
Adrian Hanrahan
Spare Parts Management Specialist in Oil & Gas
---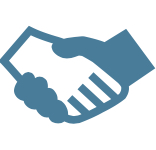 We also provide a community forum on LinkedIn.
Use this link to
join the SparePartsKnowHow.com Community Forum
.
(Please note that forum membership is limited by the forum rules.)
---
Please visit our Welcome page to see everything that we have to offer.