Spare Parts Inventory Management Gap Analysis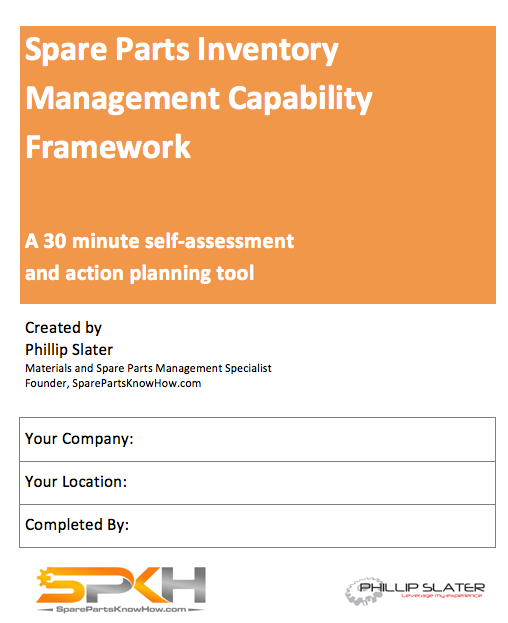 Our Spare Parts Inventory Management Gap Analysis is a an operational self-assessment tool for evaluating your company's current capabilities with spare parts inventory management and identifying the gaps with best practice.
This tool:
Helps you to identify the strengths and weaknesses of your company's current approach to spare parts inventory management
Enables you to easily map your company's performance for a quick and easy visual representation
Ranks your performance into one of five categories, giving you an easy-to-use way to communicate results and compare future improvements
Provides the insight you help you prioritize your improvement actions
How to use the Spare Parts Inventory Management Gap Analysis
After you download the document you simply answer a series of 30 questions where score your performance against statements of best practice. These questions are divided into 6 key areas:
Policy and Procedures
Culture, Accountability and Metrics
Inventory Management Process
Storeroom Admin and Control
Inventory Optimization
Achievement of Outcomes
Then you use the framework to score and map your performance and identify strengths and weaknesses.
From that you can prioritize your improvement action plans.

Click here to access the Spare Parts Inventory Management Gap Analysis and supporting instructional video