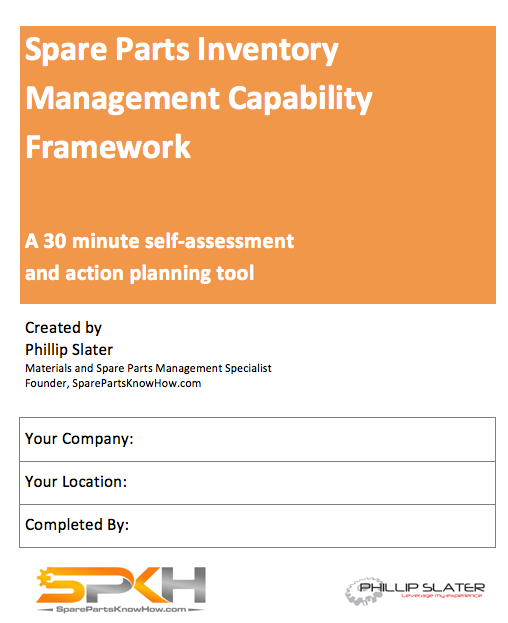 Best Practice Capability Framework
Our Best Practice Capability Framework is a tool for self-assessment of your current practices and comparison to best practice. This tool helps you to identify the strengths and weaknesses of your current approach to spare parts inventory management and develop your improvement plan. You can easily map your performance for a quick and easy visual representation. 
How to use the Best Practice Capability Framework
The framework is divided in to 6 key areas:
Policy and Procedures
Culture, Accountability and Metrics
Inventory Management Process
Storeroom Admin and Control
Inventory Optimization
Achievement of Outcomes
You simply score your performance against statements of best practice in each area and then use the framework to map your performance and identify strengths and weaknesses.
Cost: Included as part of your subscription.

Download the Best Practice Capability Framework Here

Before completing the review please watch this video on how to complete the capability framework assessment.