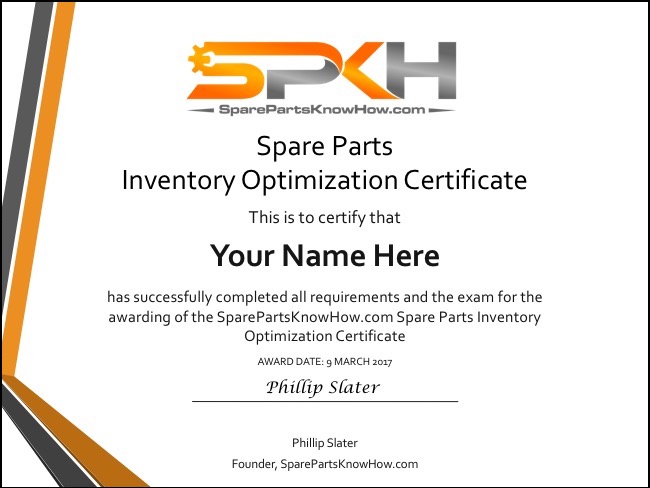 Course Overview
This course take you through the Inventory Cash Release® (ICR®) Process, a structured, step-by-step spare parts inventory optimization technique. The ICR® process guides you through the systematic application of the 7 Actions for Inventory Reduction.

The '7 Actions' method matches the inventory optimization technique with the characteristics of the specific inventory item. Thus the ICR® Process encourages you to look at inventory reduction from the perspective of what works for a specific part rather than trying to apply a 'one size fits all' technique such as a software program. This radically improves the options for identifying viable and lasting solutions.

The Inventory Cash Release® (ICR®) Process has helped companies world-wide save hundreds of millions of dollarsin spare parts inventory and parts procurement costs, with no negative impact on maintenance and operational needs.

This online training course will teach you how to apply the technique by taking you step-by-step through the Inventory Cash Release® (ICR®) Process.
How this training course works
The course has 7 lessons.
Every two weeks we will send you, via email, a lesson for you to work on at your own pace and at a time that suits you.
Each email provides you with links to access a relevant workbook, video, and audio files.
We also take you through very specific examples and case studies so that you can see exactly how this approach works and how to apply it in your workplace.
Key topics
Module 1: An introduction to Inventory Reduction
Module 2: Inventory Reduction Issues
Module 3: The Inventory Cash Release® (ICR®) Process
Module 4: The 7 Actions for Inventory Reduction
Module 5: An Example Application of the '7 Actions'
Module 6: The Optimization Trap
Module 7: Developing an Action Plan
Module 8: Exam
What you will learn
At the conclusion of the course you will know exactly how to optimize your spare parts inventory through application of the ICR® Process and how to conduct a review of your inventory that identifies the real opportunities for sustainable inventory reduction and optimization.
Who is it for?
This course is for anyone concerned with spare parts inventory optimization and who realizes that software and data alone is not the solution for lasting results.
Course length
It is our estimate that it will take approximately 21 hours to complete this material (plus exam time).
Coaching support
As with all our training, you can get coaching assistance via our exclusive online coaching.
Assessment
At the conclusion of the course there is an optional online exam. A certificate is awarded to those that achieve a score of 75% or better.
Training Investment
Total investment in this program is $499.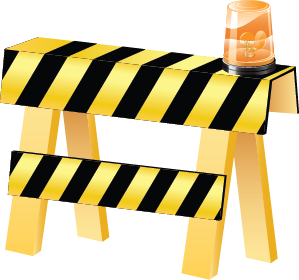 Access to this program is temporarily disabled while we update this course