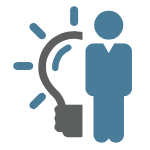 OK, we get it. This may be your first time here…
Or maybe you are not sure if SparePartsKnowHow.com is right for you and you just want to find out what sort of content we have.
In either case, we suggest that you take a good look around. Many of our pages are open to public access so you can see exactly what we provide. There is a range of links in the bar near the top of the page.
You might also be interested in this list of just some of the businesses that have trusted SparePartsKnowHow.com for their spare parts management training.
No matter what your motivation, we provide a number of complementary resources that can help you at least make a start on improving your spare parts management. Try these:
Visit our blog. No sign up required. Feel free to browse. Please note that some items are locked for members only but there are plenty of articles that are free to everyone. Here is a link
Join our newsletter. We publish two new articles each month and we deliver links for these straight to your inbox via our newsletter. This is useful because, typically, these articles are fully accessible for a period of two weeks. Here is a link
Download one of our e-books

5 Myths of Inventory Reduction. This is our most popular e-book. Use this link to learn more and get access to the download.
The Problem with Spare Parts Management at Large Companies. As the title suggests this e-book explains some of the issues faced at large companies and suggests solutions. Here's the link.

Watch this video. We recorded a webinar on the difference between spare parts and regular inventory and have made the recording available to everyone online. Here is a link.
Download our Acronym Explainer. Ths one-page document lists 62 spare parts related acronyms and their meaning. Why not download this and pin it up near your desk. Here is a link.
Phew! That's quite a list.


I Am Not Ready For Training FAQs

What if I change my mind and want to join?
Great! Just join up online.
Here is a link to join
Can I get free access to check out what you have?
No.
We believe that we provide sufficient free access for you to evaluate the site. In any case, we also provide a 28-day money-back guarantee. Visit the Individual Membership FAQs to learn more.
What type of membership do you offer?
We offer a range of individual and company memberships. Here's the link.
Why do I have to join for a year, can't I just do the course I want?
There is nothing stopping you from just doing the course that interests you. Think of all the other courses and content as a bonus!
What if I have more questions?
Then please contact us! Here is a link