1.Skills Gap Analysis and New Storeroom Management Training Course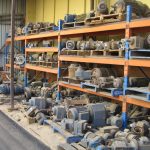 There are two issues that are raised with us on a regular basis.
People are concerned about the skills of their teams at a storeroom level. That is, the people who run their storerooms on a day-to-day basis.
While we provide lots of information on managing the day-to-day operations of the storeroom, we do not have a specific storeroom management course.
To address this, we are introducing two new services: a skills gap analysis and a training course directed a storeroom management.
The skills gap analysis will provide an objective way to test the knowledge of team members and assess their future training needs.
The storeroom management course will address issues such as the role of the storeroom, picking routes, shelf life, safe handling, storage density, transaction management, bar coding, stock takes, and accuracy.
These are both currently under development and this is your chance to influence content and design of these services.
We know what we think is important but what would you like to see addressed with these services?
Its easy to provide your input, just use the CONTACT function of this website and send me your ideas.

2. Not Too Late to Join the University Certificate Program

The online program for the Certificate in Spare Parts Management at the University of Kansas commences with an orientation session on September 10th.

There is still time to join so if you are interested you can find more information HERE.

3. MRO for Procurement 2018 Conference

Next month I am Chairing the MRO for Procurement 2018 conference in Brisbane Australia. This conference has a terrific line up of speakers and will cover topics such as:
Making the business case for MRO management
Understanding the biggest challenges in MRO procurement today
Who should be accountable for MRO and why?
Agile procurement and why it is important in the MRO space
Supply Chain Planning for MRO Materials
The impact of the Internet of Things on MRO and spare parts management
The role of 3D printing in spare parts management
Driving change – the skills and attributes for success
The role of technology in effective spare parts management
And that is just Day 1!
On Day 2 I am leading a workshop titled: How to Create a Best In Class MRO and Spare Parts Management Strategy.
You can read about the conference, check out the speaker profiles and register HERE.
4. Seven Things That Every Senior Manager and CFO Should Know About Spare Parts Management

Many senior leaders in asset-intensive companies seem to view spare parts inventory management as a third-order issue. That is, an operational concern that doesn't require their attention. However, for almost all companies that use spare parts the management of those parts can make or break their ability to achieve their strategic and financial goals.
This article is the first in a series of 7 that explains what every senior manager and CFO should know about spare parts management.
Read the article HERE.
5. Are You Investigating the Use of Vending Machines?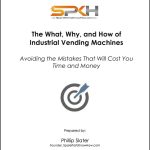 Vending machines that are used for the control and issuance of MRO, spare parts, and PPE can be very expensive and the decision-making on which type to choose can be complicated. Without being fully informed there is a danger of making one of the many mistakes that will cost you time and money.


To help you make a more informed decision on the procurement and application of industrial vending machines we have independently produced a special report: The What, Why, and How of Industrial Vending Machines.
You can read more on this report and purchase a copy HERE.